Lost in your own data?
It's time to get integrated! Transform your business with Magic xpi, a code-free, low maintenance platform that maps your data, automates your business processes and connects your apps, databases, APIs and more - all from a single platform!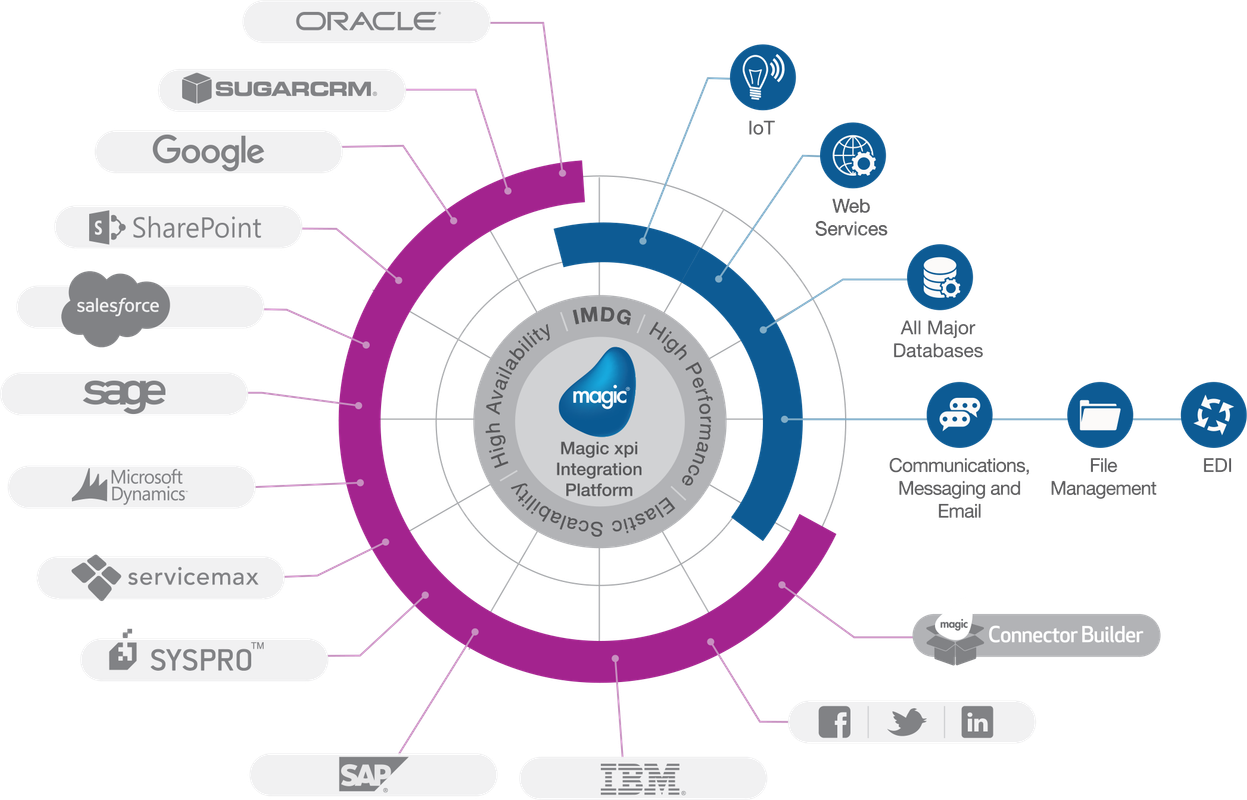 The Best Fit for Enterprise Data Integration
3 Reasons why Magic xpi should be in the middle of your organization

Forget Point-To-Point, Trust a Central Platform
One-off integrations are the simplest way to start an integration project. But, when you need a little more than point A to point B, things get complicated. Use Magic xpi to connect one point to another and you'll have in place a flexible infrastructure to produce the best ROI over time. Doing system integration for the long run makes IT an enabler, not an obstacle.
Unrivaled CRM-ERP Integration
Customer Relationship Management (CRM) and Enterprise Resource Planning (ERP) systems complement and enable each other. Integrating these two systems enables organizations to achieve the goal of leaner and more unified front and back end operations. With an integration solution you ensure that you won't lose data or have different information in different systems.

Process Automation Simplified
With the speed, agility and consistency that comes from automating your business processes, you'll be able to eliminate repetitive, manual tasks and focus on innovation and growth.
A Robust Integration Platform For All Business Ecosystems
Using Magic xpi Integration Platform you can connect a wide range of business ecosystems by implementing out-of-the-box certified and optimized connectors to extend the capabilities of leading ERP, CRM, finance, and other enterprise systems.
---
Interested in becoming a partner? Learn more about the Magic Integration Partner Program